SPEAKING & WORKSHOP TOPICS
Keynotes | Workshops | Breakouts
Keith Lubner is increasingly becoming an in-demand speaker and workshop facilitator across the planet.  His honest, fresh, humble, and energetic approach inspires people to reach peak performance.  Audiences connect with him and planners often quote Keith being "spot on" with his messages.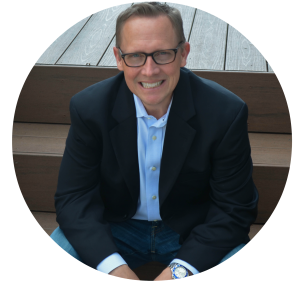 ---
In these highly motivational series of keynotes, focused on the technology channel community, your audience learns the hidden secrets of channel success – inspiring attendees to grow, learn, and adapt.
VARIATIONS:
When Channels Rise
When Channels Thrive
Success is a Learned Habit
Adaptive Partnering
21 Traits of Super Channels
AUDIENCE:
Technology Vendors
Sales, Marketing Roles
Technology Executives
VENUES:
Vendor Partner Conferences
Channel Industry Shows
Sales Kickoffs
DURATION:
45-60 min
Three (3) time cancer survivor. International businessman. Noted Writer. Entrepreneur. Club champion. Aspiring guitarist. From the depths of despair to thriving both personally and in business, Keith Lubner outlines the recipe for anyone to overcome challenges, no matter how small or big, to achieve great things. From the salesperson trying to bust through in order to make quota, to the customer service rep trying to overcome angry customers, to the sales manager trying to motivate their team, and to the depressed individual trying to find meaning in their life, there is something for anyone in this keynote.
AUDIENCE:
Anyone
VENUES:
Kickoffs
Sales Meetings
Conferences
DURATION:
45-60 min
The new way to sell in today's hyper-competitive, hyper-sensitive, technology-dependent society is by becoming adaptable. Leaders must adapt more quickly in motivating their teams, sellers must seamlessly adapt to the fickle ways of today's information equipped buyer, and organizations must adapt better to the fast-paced ebbs and flows of the markets. Adaptability is key to success and research studies prove it. The Adaptive Selling session outlines and prescribes how you and your organization can become uber-adaptive – soaring above the competition and achieving your goals!
VARIATIONS:
Adaptive Partnering
Adaptive Messaging
AUDIENCE:
Sales, Marketing, Services
Managers
Executives
Leaders
VENUES:
Sales Kickoffs
Sales Meetings
Conferences
DURATION:
45-60 min Keynotes
45-60 min Breakouts
½ to Full Day Workshops
Nothing ever happens until someone sells something. Cloud-based technology and subscription models though have ushered in a whole new set of challenges for today's sellers. Buyer's know more and they need to be treated differently. Sellers need to transform and evolve in order to align better to this new-age buyer. This workshop focuses on how any sales and customer facing individual can accelerate by transforming their messaging, prospecting, discovery, and closing skills. Mastering these skills increases pipelines and dramatically elevates individuals and companies above the competition.
AUDIENCE:
Technology Sales & Marketing Personnel
Technology Vendors
Channel
VENUES:
Sales Kickoffs
Sales Meetings
Conferences
Virtual Programs
DURATION:
4-6 (30-45min) Webinar Series
Full Day Workshops